Let's Build Something Together
At Esport Supply, we believe the esports arena is at the heart of any gaming community. We empower Colleges & Universities, K-12, and private esport facility owners to connect with communities, create engaging experiences for students, and captivate fans through esports.
We have worked with over 60+ institutions on facility buildouts, curriculum for esports coaches and student leaders, and procurement of the best esports gaming PCs and furniture in the industry.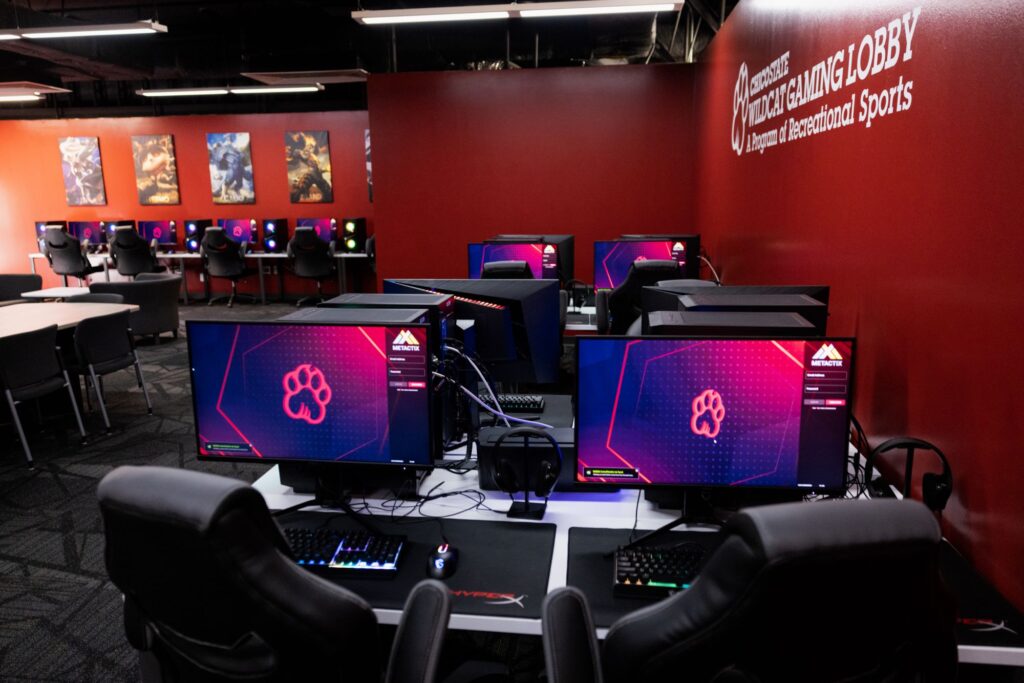 Community

Esports allows people from all backgrounds, interests, and lifestyles to come together over a similar love for video games.

Camaraderie

Esports help players build trust in their teammates, gain confidence in themselves, and create everlasting friendships.

Creativity

Esports promote creativity by using different game strategies, in-game customization, and giving players the ability to access realities that otherwise wouldn't be available outside of video games.

Competition

By creating healthy competition, people are able to gain important skills such as communication, critical thinking, and learning how to become resilient.
Proud Supplier of... Facility Services
Esport Supply Design, Build & Procurement process makes designing the ideal esport facility easy. Esport Supply Support Services are designed to make sure your investment pays off and your community continues to grow over the long term.
Working with one company through all stages of the process versus marrying together multiple vendors ensures speed and lower cost.
Esport Supply Academy
Esport Supply Academy empowers students, coaches, and administrators to navigate the esports industry with the help of our Esports Experts. Our experts are former players, coaches, and club founders that have lived through all stages of scholastic esports development and focus on the Need-To-Know concepts and trainings.
The Academy program is a semi-autonomous, module-based learning program covering topics from Student Leadership to Community Events and everything in between. Through the academy program, the user will enhance their own knowledge of the industry, as well as bolster their school, organization, or own program.